Living Room
Comfortable sofa, armchairs and a smart tv
The living room is modern with a comfortable sofa and two armchairs. There is a smart TV with Netflix and fast WiFi.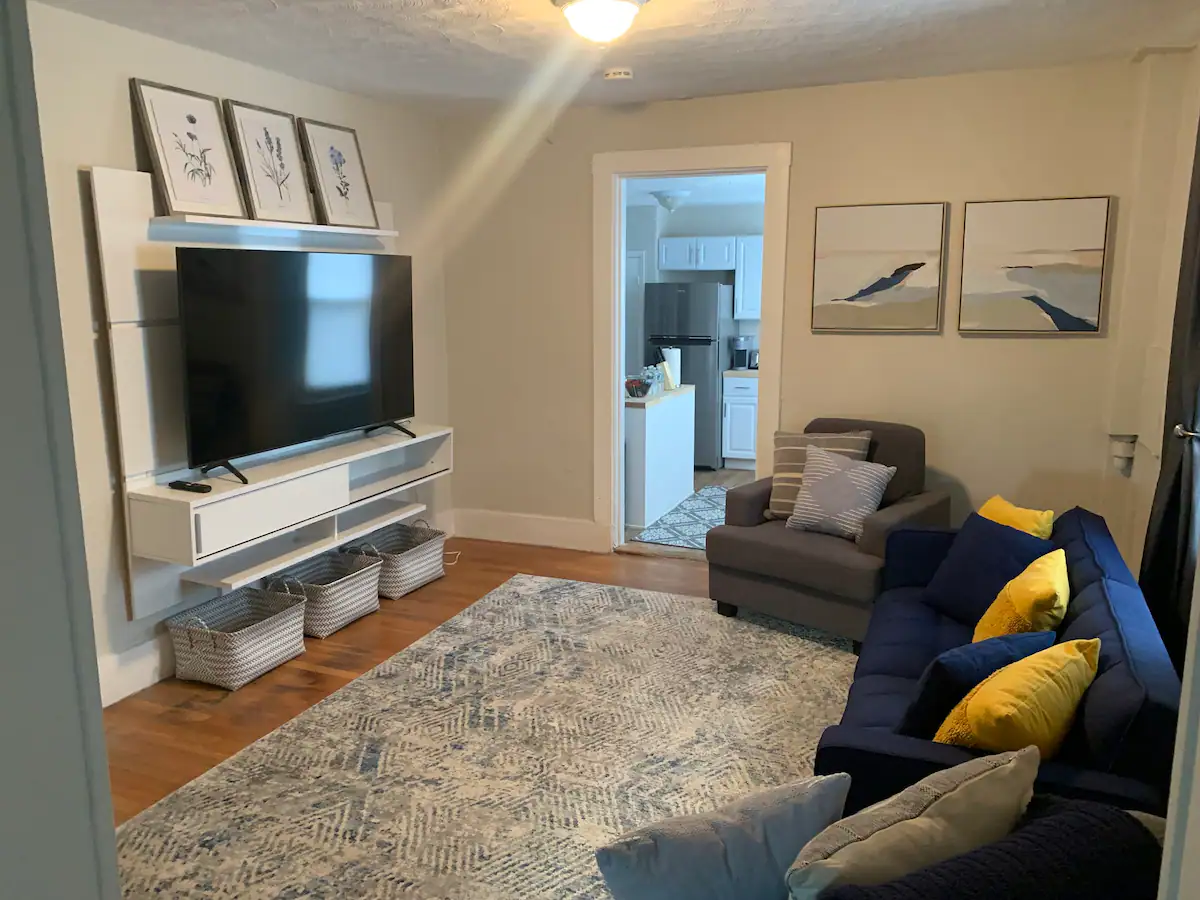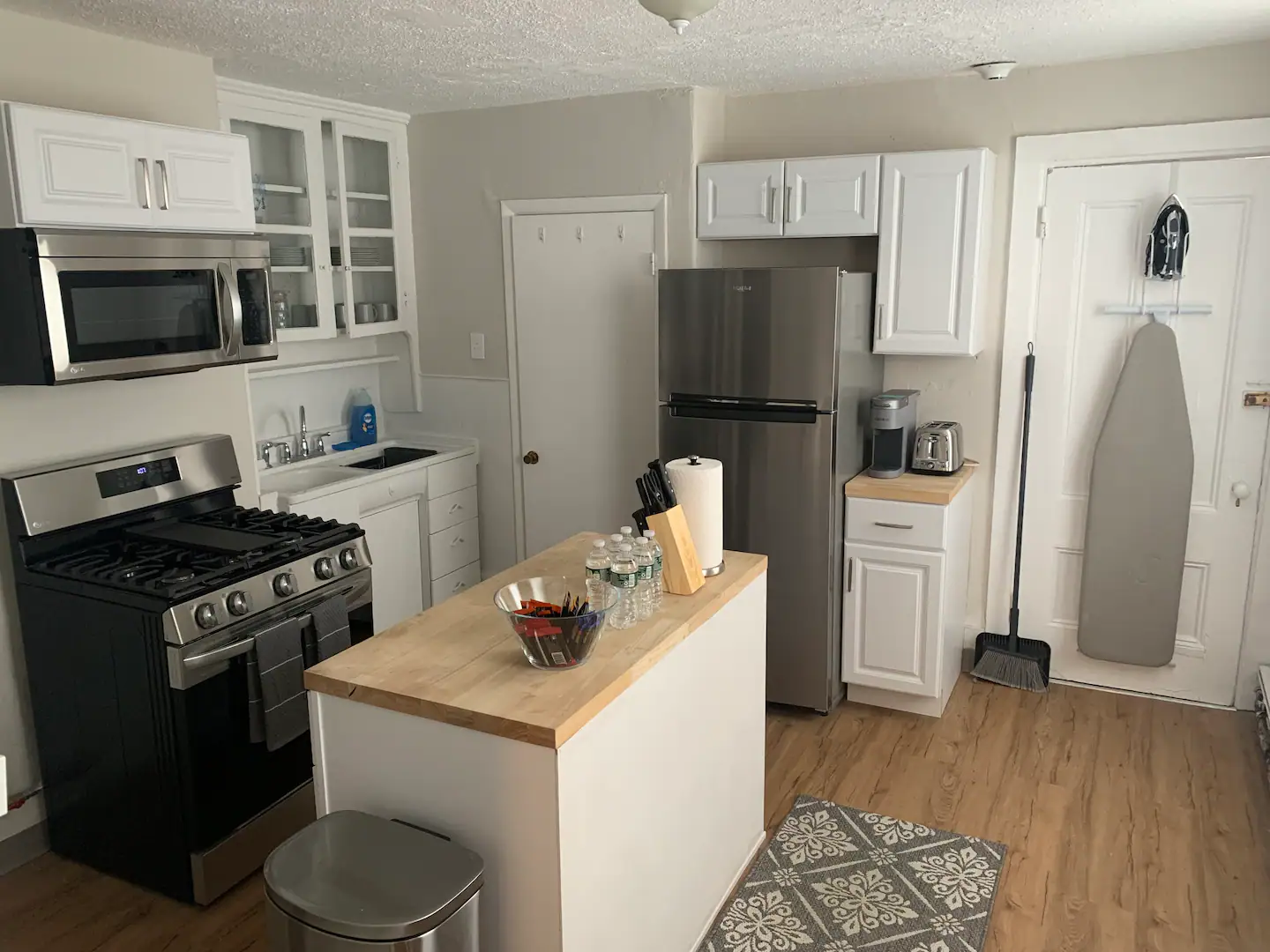 Full Kitchen
Conveniently stocked with all the essentials
The kitchen is fully stocked with all the essentials you need to cook a meal. There is a fridge, gas stove, stainless steel oven, microwave, toaster, and coffee maker/keurig.
We also provide the cooking basics such as pots, pans, oil, salt and pepper as well as dishes, silverware and wine glasses.